We have many facilities at St Peter's that will hopefully make your visit easier.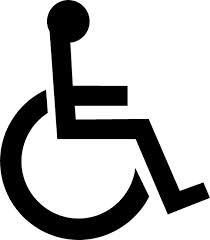 We have recently refurbished the main Church building and there is just one floor level throughout. So gone are the steps to make access for our disabled visitors easier; especially wheelchair and walking frame users. This single level also gives wheelchair access all of the way to the Communion rail.
We do have limited off road parking just outside the church but there are also parking spaces available on the roads surrounding the church.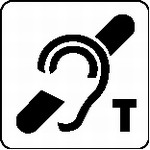 We have an induction loop for our visitors with hearing aids. The best reception within the loop is mostly towards the front half of the seating area.

If you struggle to read our hymn books, we do have large print editions available and when the service is projected onto the screen copies of the whole service are available, as a printout, for anyone that cannot easily see the screen.

We have a crèche area to the rear of the church full of books, puzzles, toys, and colouring books and crayons. There's something for children of all ages.
We have a Sunday School activity called 'The Children of God Club' which runs during services on three out of four Sundays each month.
There are toilets, to right, off the Parish Room which include a disabled access toilet, baby changing facilities and a potty and childs toilet seat and step for small children.
We are breastfeeding friendly, if you prefer privacy our Parish Room is always available and has plenty of chairs and a small kitchen if you need a drink. Please don't feel embarrased or uneasy about feeding your baby in church.